3D visualization
An architectural 3D visualization is an image created on the basis of a three-dimensional model, letting you see what any architectural project would look like in reality. Instead of looking at the lines and numbers, with 3D visualization your client gets a clear visual image of the future building.
Static 3D images are the very core of a real estate advertising campaign. Such images will make sure the property is captured at its best angles only. Our 3D visualizations will feature plants, decor, infrastructure as well as various elements which add emotional touches to the image and give it the feel of life. Cars, couples strolling around, children frolicking on a playground, animals and birds – all this will help create the right attitude to the project in your clients, paving the way to the desired sales results.
All 3D images can be roughly divided into a number of categories, depending on the angle from which the project is shown. At eye level or a little higher. This is how we all perceive objects that surround us.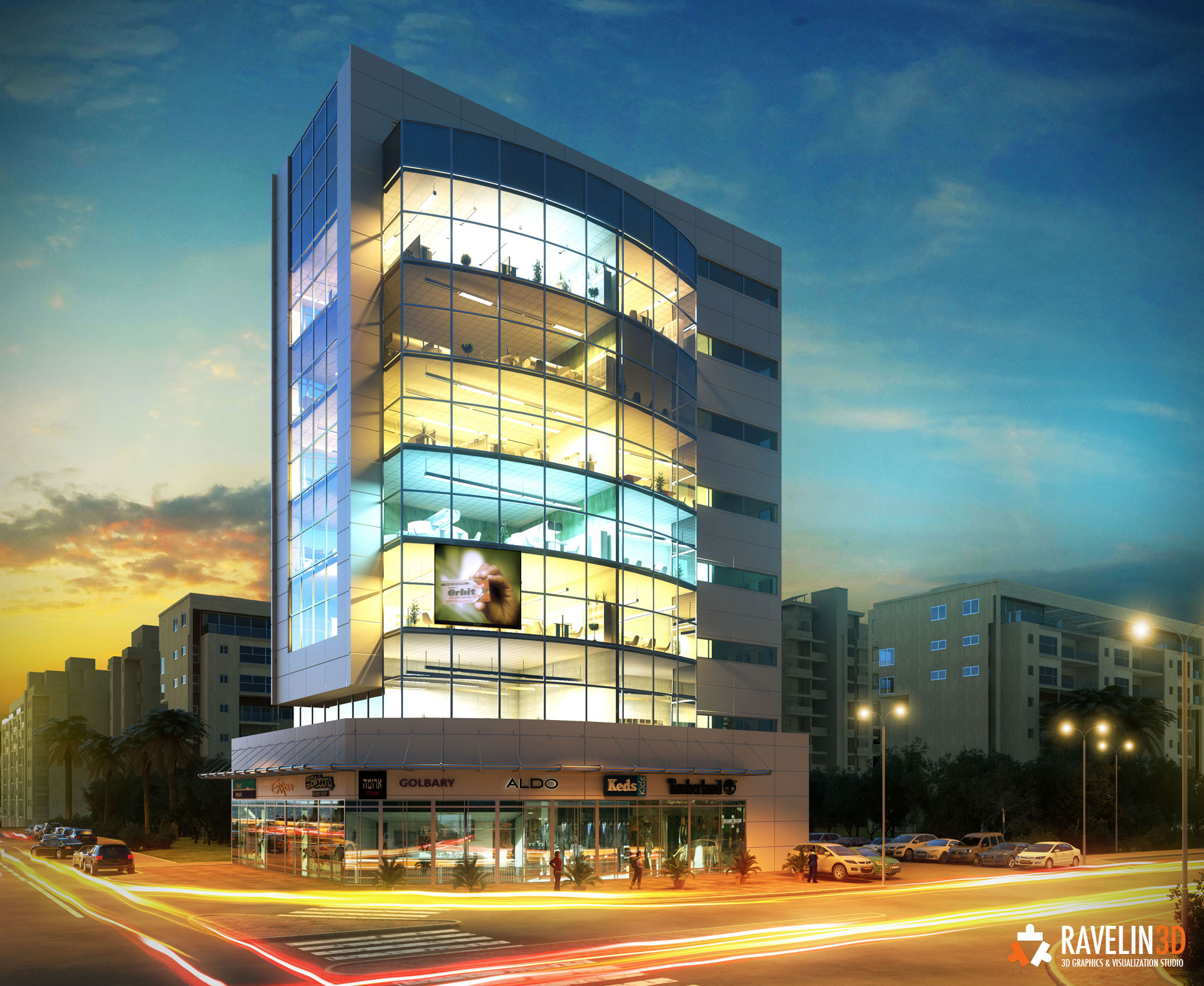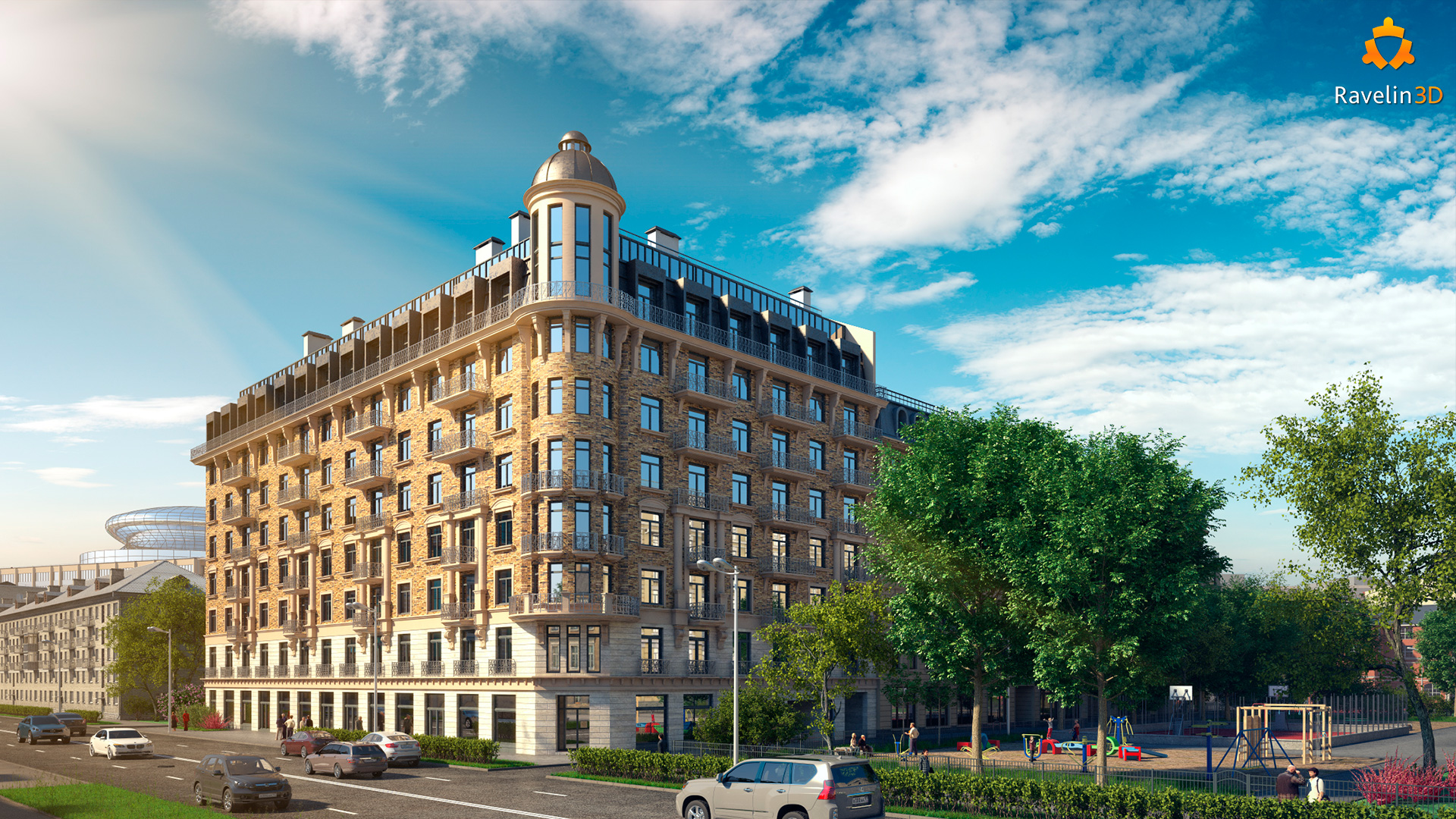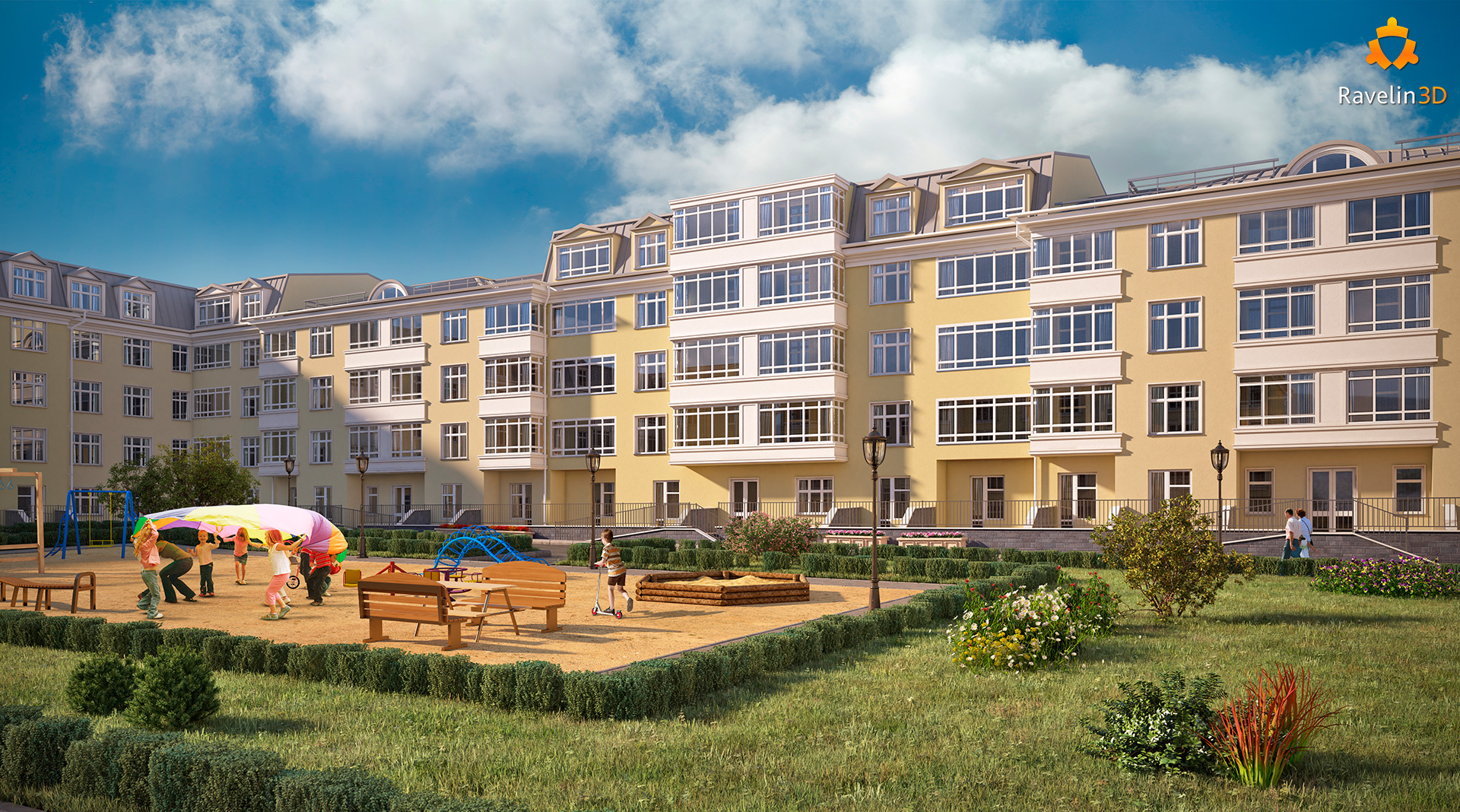 Viewing from a small, 10 meter height. This camera angle will do a great job showing off the complete facade of a building without zooming too far out to a bird's eye perspective.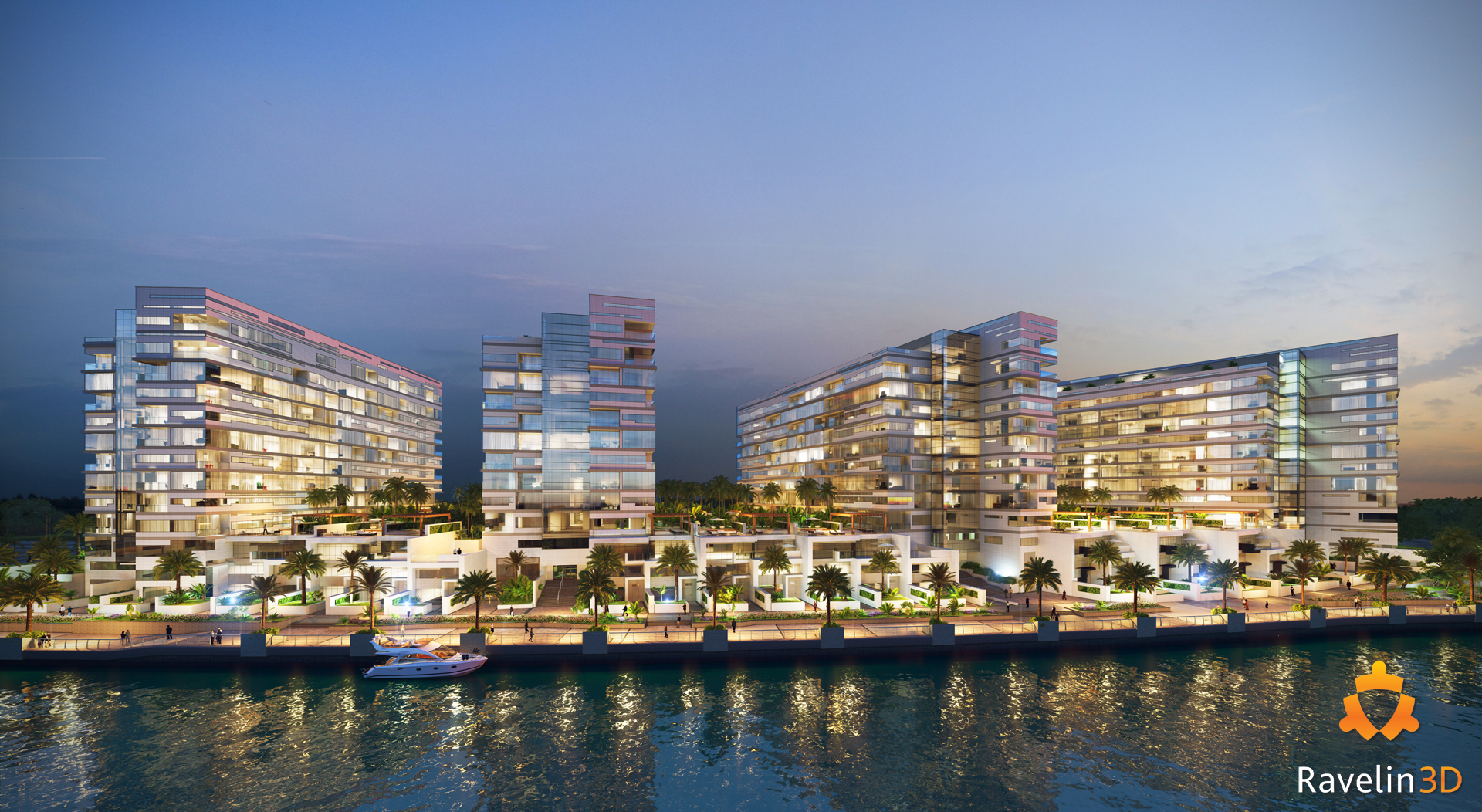 Images shot from a bird's eye perspective (aerial). This angle will make it easy for you to present the entire project in one picture and even to include the surrounding infrastructure: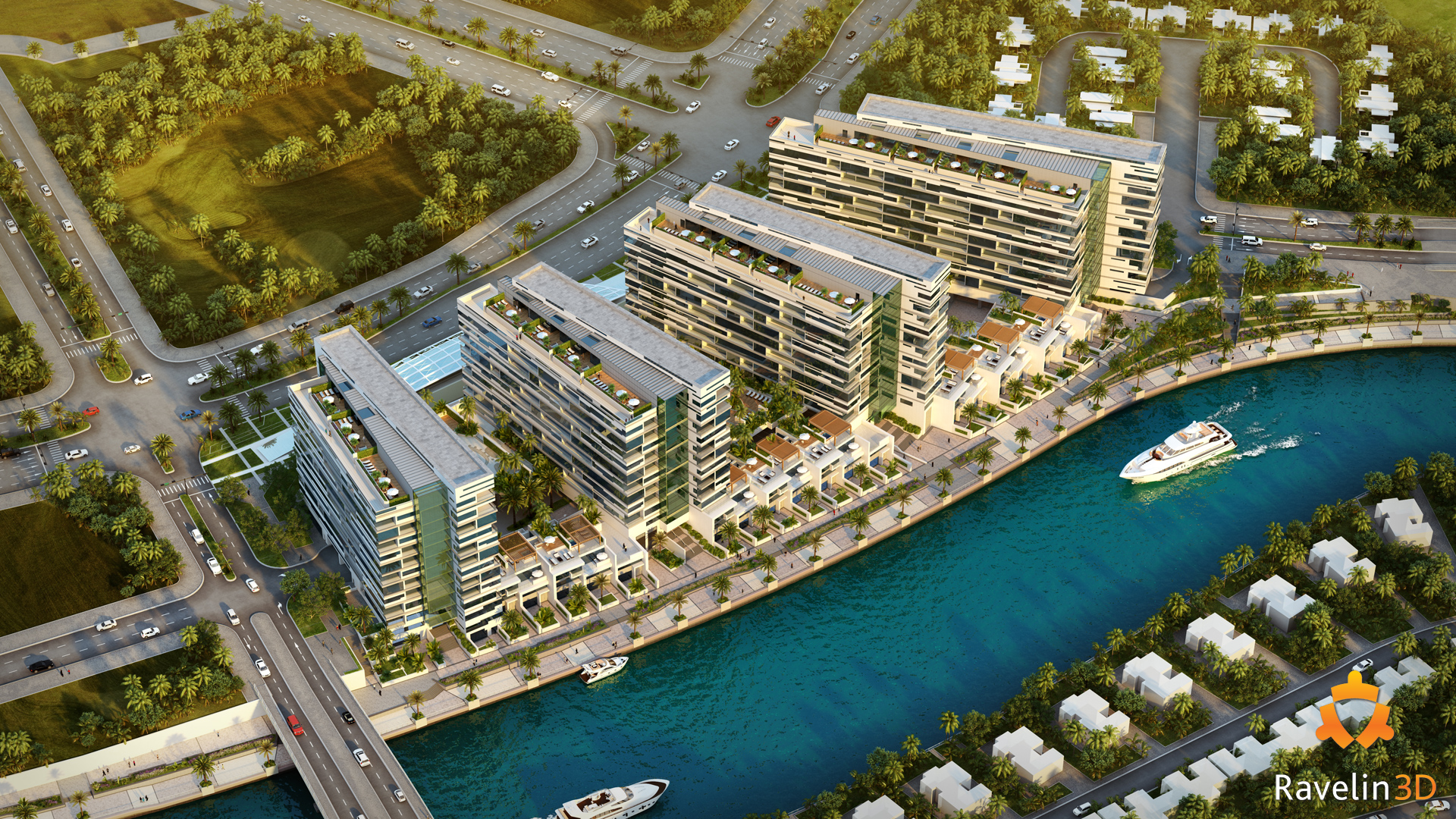 Close-ups. These are images intended for using on websites and in all sorts of advertising materials. Such views serve mainly to convey an atmosphere and mood, create a WOW effect, accentuate certain details such as facade finishes etc.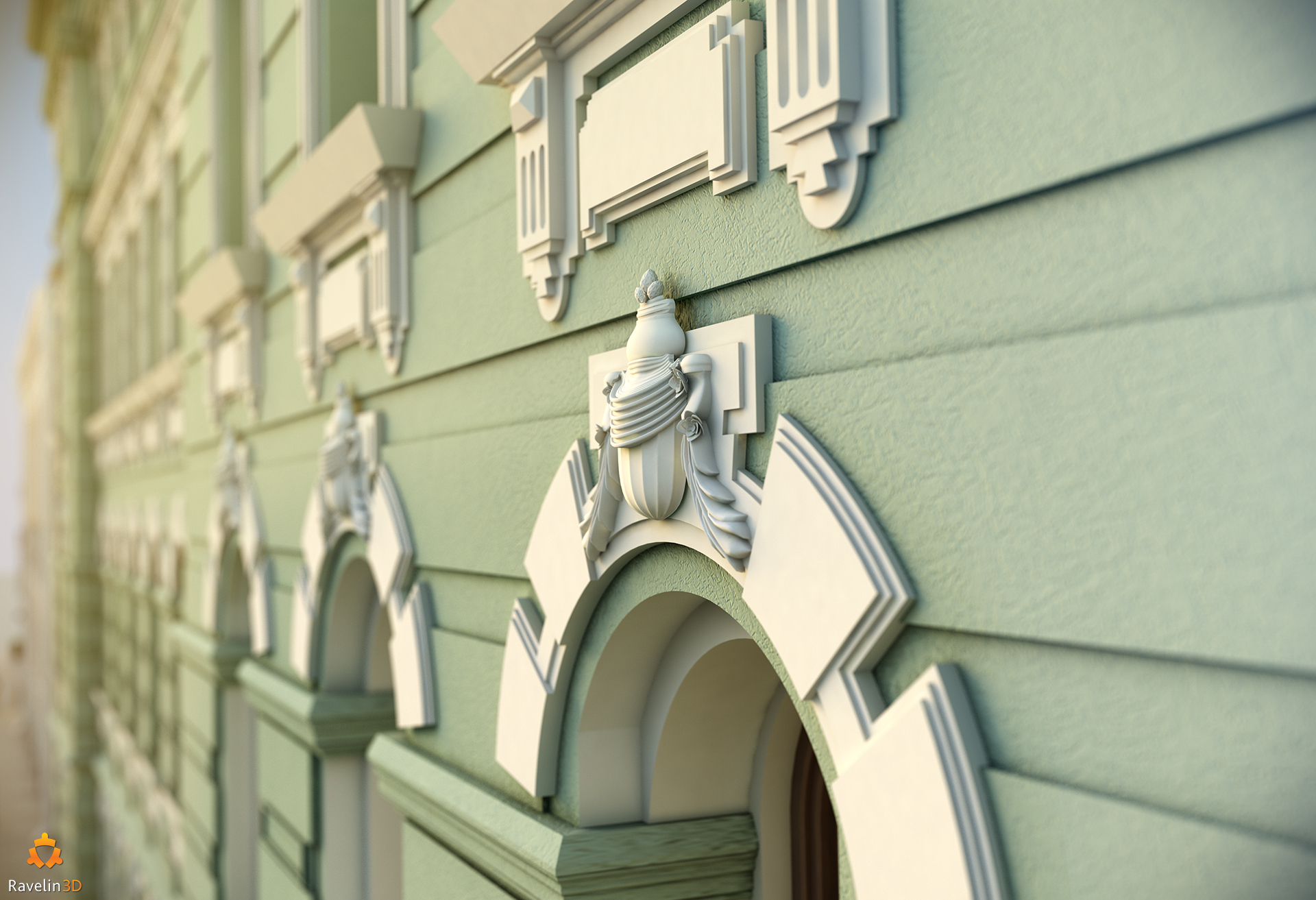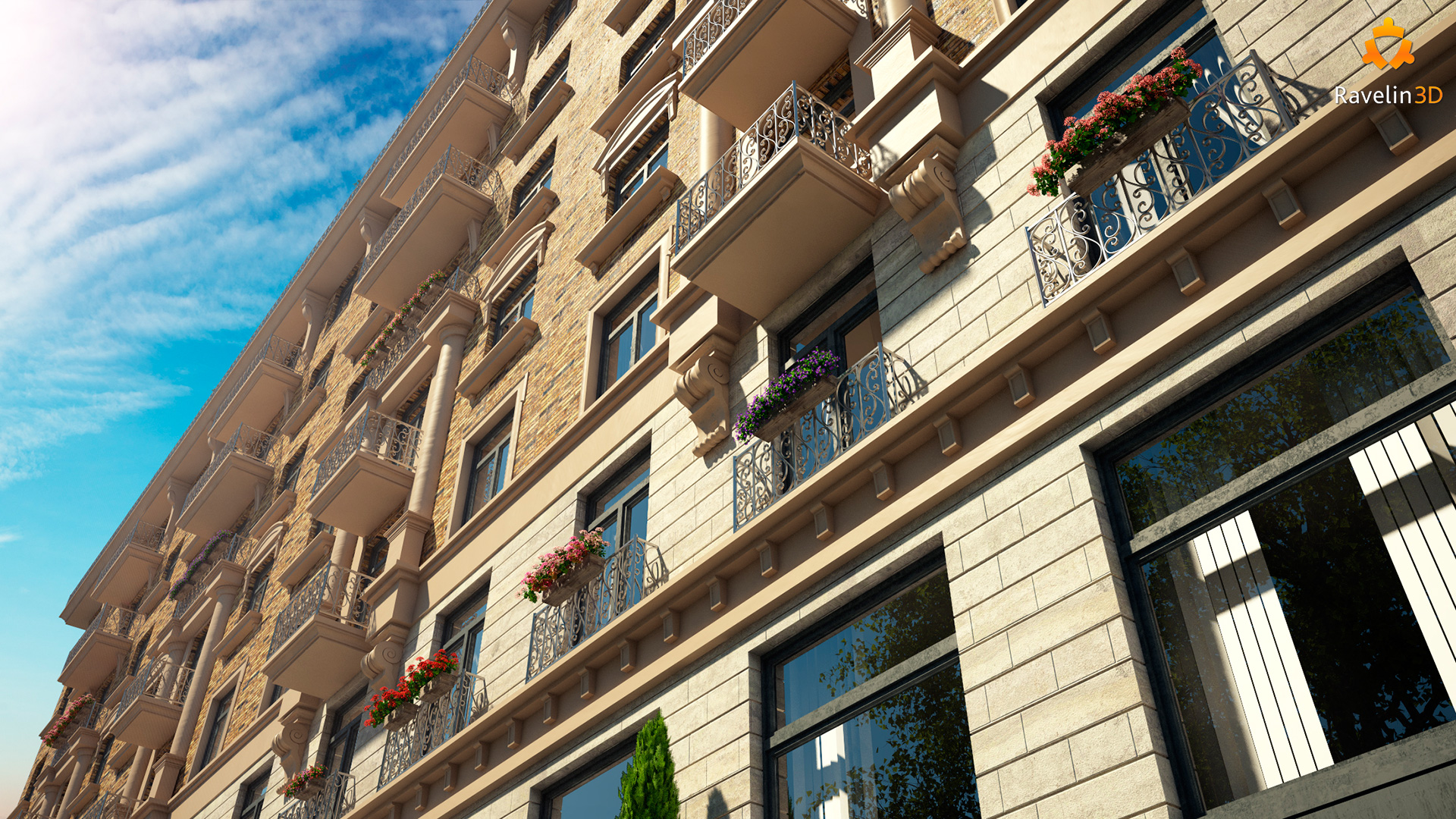 Our team will advise you on the optimal number and combination of camera angles depending on the type and functional objectives of your property. Fill out our brief and we will contact you to discuss it in further detail.